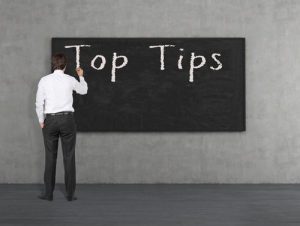 Comparing the quality of different lawyers is very difficult.  The range of services is large and it is the customisation of those services to particular client needs that is important.
The cost of securing professional legal advice can be significant and there's every chance they will be handling something important on your behalf; so making a good choice matters. Here are our top tips to help you decide:
Seek Recommendations
The value of personal experience and recommendations should never be underestimated.
Look for Client Satisfaction Data
Most reputable firms will survey their clients and publish the results on their website.
Qualifications
The legal qualifications of the firm's staff should be available on the website.
Responsiveness
If a firm doesn't respond promptly and politely to an initial enquiry, what does this say about the service you are likely to experience?
How Accessible are They?
Can you pop in or quickly get an answer over the phone if you have a query?
Put Regulator Reports in Context
Regulators of solicitors sometimes publish information about complaints, negligence claims and disciplinary findings, which can be isolated cases. If there is a report, what percentage of the total transactions conducted by the firm does this represent? Remember, similar data is not available for unregulated and unqualified providers.
How PowellsLaw Measures Up
We aim to provide you with the legal services that you require, by keeping it simple to access the right advice and make it effective in protecting your interests.
We work with a third party independent company, Working Feedback, helping us gain feedback from our clients. We then share this on our website here.
We prioritise staff training here at PowellsLaw. All of our staff are highly trained and display a wide range of legal and non-legal talents. We have two members of the Society of Trusts and Estate Practitioners (STEP), one member of the Law Society's Children Panel, one member of the Association of Leasehold Practitioners (ALEP) and an Associate member of the Association of Contentious Trust & Probate Specialists (ACTAPS). You can find out more about our staff qualifications and experience here.
We make it our priority to help you with your enquiry, with a consistent single point of contact allocated to your case to ensure that you are kept fully informed of progress. Being located central to Weston-super-Mare with free parking makes it easy and convenient for you to pop in and see us if you have a query. You can also call us, email us or request a call back on our website.
You can feel assured that PowellsLaw is authorised and regulated by the Solicitors Regulation Authority. As a commitment to our quality we are also:
Lexcel approved
Conveyancing Quality Scheme Members
Legal Services Commission Franchise Holders
Resolution Members
The above tips should act as pointers to indicate what to look for when you need a personal lawyer or legal advice. If you would like any further advice, or you would like to discuss a legal issue with us, please get in touch on 01934 623501 or visit our website for more information.