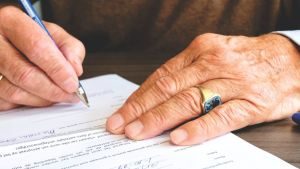 There are many myths that get in the way of people making proper financial plans for later life and after they die. Maybe one of the biggest myths stems from the fact that we talk about 'estate planning.'
The first instinct may be to say that 'I don't really have an estate.' The term 'estate' may present an image of vast tracts of land, stately homes and large property portfolios. Estate planning is what rich people do. In fact, nothing could be further from the truth.
If you own a property, have savings, life insurance, or personal possessions, you have an estate.
It then makes sense to protect the value of that estate as much as possible (either from HMRC or the effects of inflation) so that you can pass on as much of that value as possible to the people or causes they choose. You might also want to release some of that value to enjoy a more comfortable retirement.
Which brings us to the next myth…
This is the one about your wealth being tied up and difficult to access. There are many opportunities – such as equity release – that can help you access your wealth in a controlled way. There are also more options than you might realise for managing your pension funds – you don't simply have to buy an annuity at the rate your provider offers.
Another common myth is that relatives will sort out what happens after you have gone.
This isn't necessarily the case. If there's no Will, the law will decide how your assets are divided and if you don't make a Will you are likely to miss opportunities to pass more of your wealth to the people and causes you hold dear. Your Will becomes the backbone of your estate planning. The probate process can also become complex and time-consuming if you die without a Will.
You might be happy to believe these myths as a justification for not taking action but for most of us the ability to protect, release and pass on our wealth is important. The Estate Planning and Administration team at PowellsLaw can help. Contact us to start the process and put your mind at ease.
Our resource centre contains more detailed information on LPA's & Wills; get access here.